WATSONVILLE—A 26-year-old Santa Cruz County man died Saturday after he was bitten by a shark in the waters just off Manresa State Beach, California Public Safety Superintendent Gabe McKenna confirmed.
The victim has been identified as Santa Cruz resident Ben Kelly, a prominent surfboard maker and a well-known figure in the surfing community.
He owned Ben Kelly Surfboards, which are sold worldwide, according to its website. The company has a production studio called Paradise Fiberglass on West Beach Street in Watsonville.
According to McKenna, a lifeguard on patrol was flagged down around 1:29pm with a report that someone was attacked by a shark.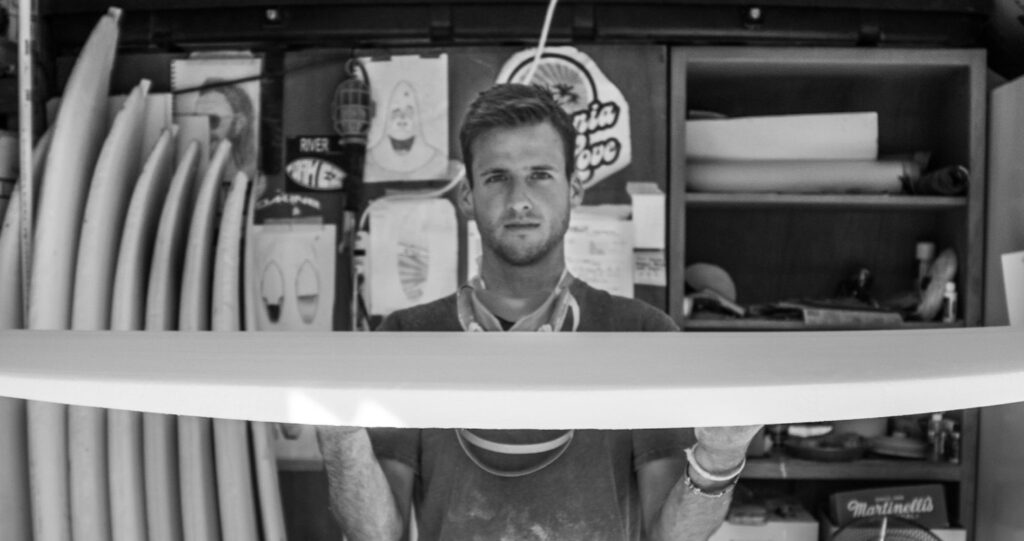 State Parks officials have closed the waters one mile south and one mile north of the attack for the next five days, McKenna said
The attack occurred within 100 yards of the shore, according to the Santa Cruz County Sheriff's Office.
The species of the shark is unknown.
The attack happened at Sand Dollar Beach, a popular surfing spot along a broad stretch of sand in front of Cañon del Sol, a gated community of 97 homes on Sand Dollar Drive. Only a sprinkling of people were at the beach due to the ongoing beach closure from 11am to 5pm for the Covid-19 outbreak.
A woman who lives there confirmed that the attack happened directly in front of the stretch of beachfront homes.
Scores of tributes on social media have poured into Ben Kelly Surfboards Instagram page.
"Well brother, you reached legend status," one person wrote. "We always said if you're gonna go, go big. We as surfers all understand, that we sign under the dotted line, in invisible ink each time we enter the water. We enter into a place where greater things than us dwell and that it could possibly be the last time we set foot on land."
Mike Clancy wrote, "The Santa Cruz surf community is in deep mourning. The man killed in the shark attack yesterday was a highly-respected local surfer and shaper, Ben Kelly. What a terrible loss. He was a great guy and contributed so much to the surfing world."
The International Shark Attack File states on their website that fatal shark attacks are rare along the Northern California coast. The organization, which tracks shark attacks, among other things, said there were only 64 unprovoked attacks on people worldwide in 2019, three being in California.
Editor's note: Reporter Todd Guild contributed to this report.