APTOS—When Oscar Cisneros was a sophomore at Aptos High School he and his friends felt their school was not celebrating its large cultural diversity.
"This is a diverse campus," he said. "There are so many cultures that should be celebrated."
Together, they created the Migrant Student Association, a club devoted to bringing the school's Latino population together and showcasing the rich history ingrained in Mexican culture. Cisneros, twice the president of the club and member of the Associated Student Body, helped bring events such as a Dia de Los Muertos celebration to Aptos High, and connect Latino students—whether they were part of the migrant program or not—who might have trouble adjusting to the breakneck speed of high school.
"Hopefully we changed the campus to be more inclusive and show the diversity that's on campus," he said.
Cisneros is part of this year's graduating class of 215 students. He next year will attend Chico State University to study agriculture and environmental science. He hopes to one day follow in the footsteps of touted local farmers such as Dick Peixoto in running his own farm-to-table restaurant while also producing the locally-sourced crops.
That dream comes from his grandparents, Leopoldo Cisneros and Piedad Jimenez—immigrants from Jalisco, Mexico. As a kid, he split his time in the garden tending to fruit trees and small spices with his grandpa, and in the kitchen cooking classic Mexican cuisine with his grandma.
"Owning my own restaurant one day and connecting small, local farmers with restaurants in our community; that would be a dream career," he said.
THE 'BIG BOSSES'
The Aptos High football team and the seniors who lead the squad are seen as the "Big Bosses" on campus, according to Dre Gomez, a stud linebacker and running back on the team.
It's not a moniker that he and his friends took lightly.
When he saw a freshman being bullied by an upperclassman, he put an end to it and hung around with the student afterward to make sure he was OK. When he saw an unacceptable amount of trash littered on the campus, he organized a cleanup crew of athletes to pick up the trash and throw it in the bins—he said they did the impromptu cleanups several times throughout the school year.
"There's a responsibility that you have when you step in as the quote 'big bosses,'" he said. "You can choose to make the campus a welcoming, better place for everyone or you can let bad things keep happening."
He said that do-the-right-thing mentality comes from his mother, Erika, who, from a young age, told him to be the person who creates change.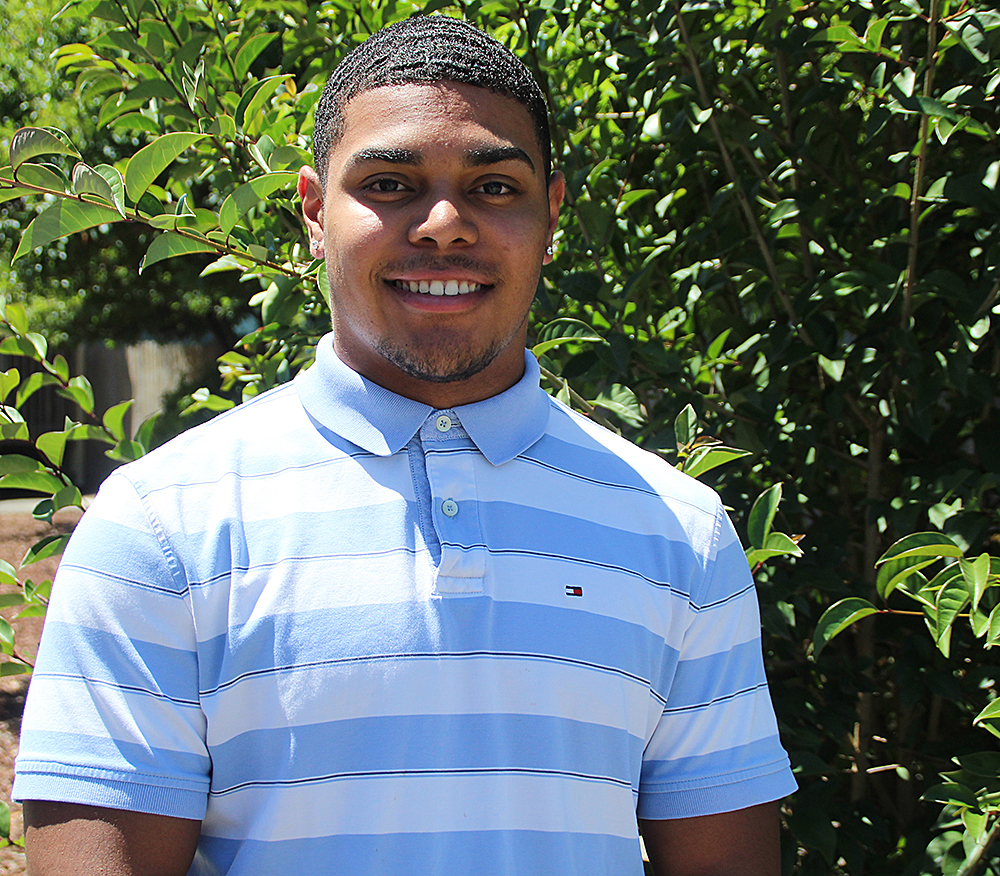 "She's my inspiration," he said.
Gomez also carried that attitude and leadership on the football field. A year after helping the squad win a section championship and smash dozens of records, he helped carry a young team to within inches of a return to the section championship game. The memories and lessons he attributes to football helped shape his life, he said.
"That sport, the coaches and my teammates taught me so much about life," he said.
Those lessons and his passion for helping others, he said, have spurred his interest in becoming a firefighter. He plans to attend Cabrillo College to attain his degree in business and then join a local fire technology program.
"I feel like I really want to make my life count," he said. "I really want to help people."
Asked about the abrupt cancellation of classes because of the Covid-19 shutdown, Gomez said the transition to in-home learning was a small challenge to deal with considering the everyday uncertainties essential workers are facing.
"[Essential workers are] a key part to our society right now and I just want to thank all of them," he said. "I hope everyone's happy and healthy with their family right now."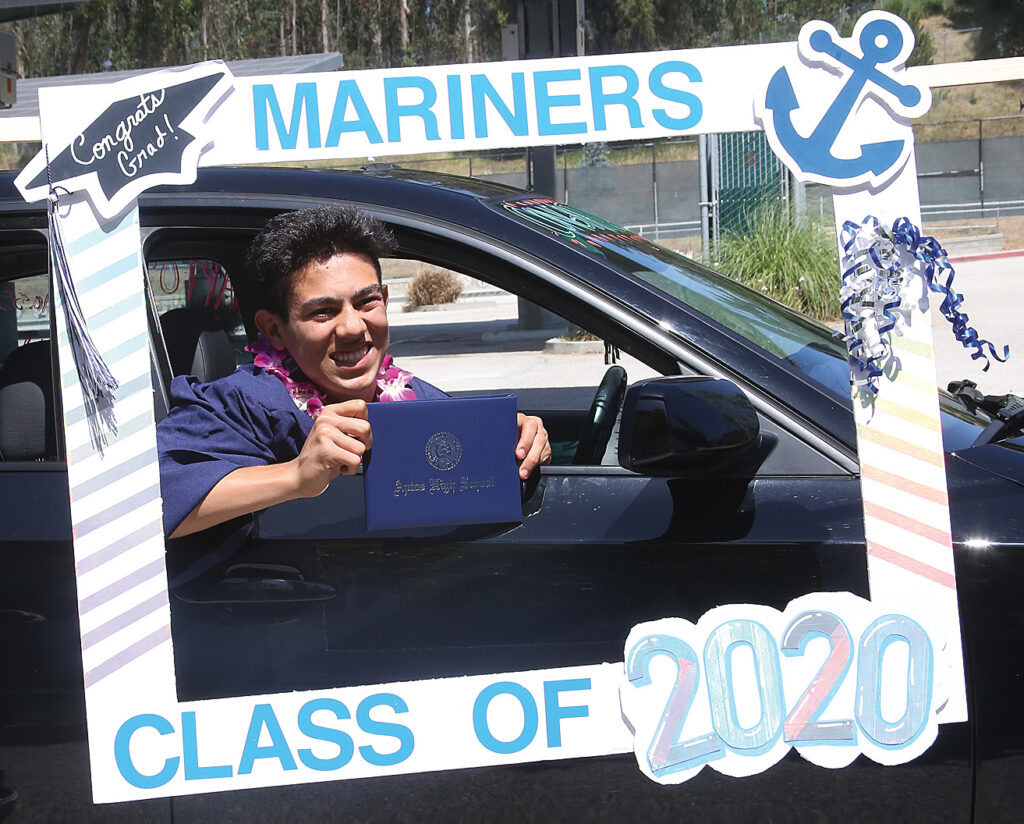 NEW GENERATION
Shea Garcia said she strongly believes that education is the key to success. But her definition of education might be a bit deeper than others. Grades are part of the equation, she said, but they do not completely eclipse teacher-student relationships, sports, volunteering and friends.
"The entire high school experience has meant a lot to me and it was definitely more than surface level, I would say," she said. "I grew a lot, and I have a lot of people at the school to thank for that."
At the top of that list: the faculty who showed as much interest in who she was as a person as teaching her who sailed across the Atlantic Ocean.
Those mentors inspired her to go down the same route. Next fall she will attend Portland State University and major in political science. She plans to also earn her masters and eventually become a teacher or administrator.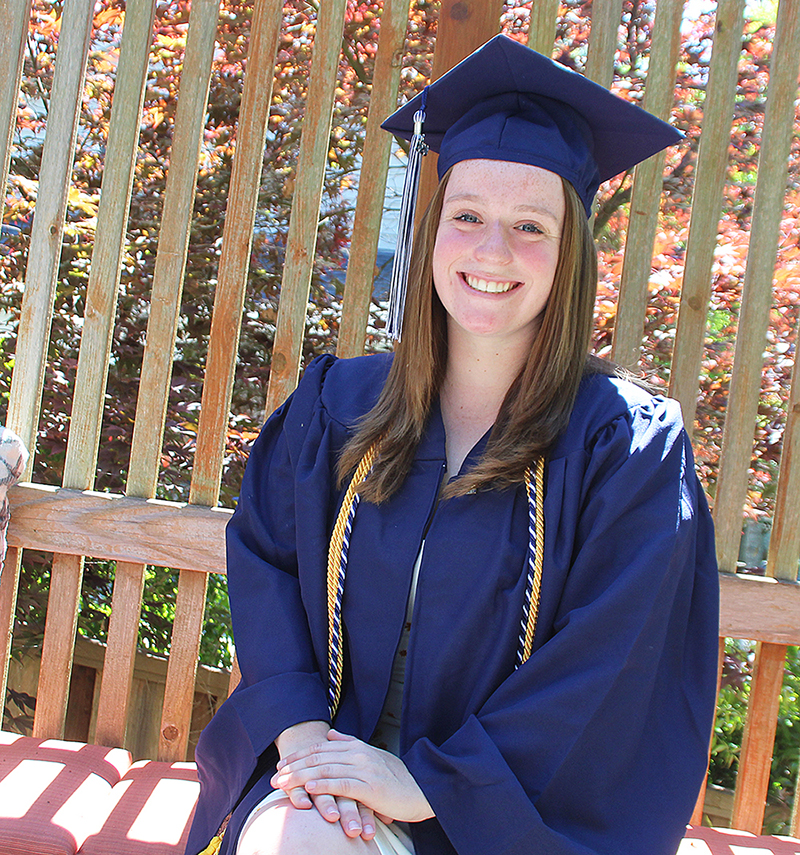 "I know the impact that some of those teachers have had on my life, and I want to do the same," she said. "Growing up is really hard and I think teachers can be a great outlet to help you find something that you're passionate about. School is so important and I want to change the mentality that some kids have about that."
Those leadership qualities shone through on the softball diamond over two varsity seasons. A star infielder with a powerful bat, Garcia as a sophomore helped Aptos win its first softball league championship in six years. The Mariners had hopes of returning to the top of their league this spring but the Covid-19 pandemic dashed those chances.
Garcia said she was "not a joy to be around" after that news, but that she received an incredible amount of support from her family and friends.
"I took it really hard but I tried to remember, as my family taught me, all the good times," she said. "There's going to be so many more good times to come."
Her softball career isn't done. She will play softball for Portland State, an NCAA Division I program. She'll depart for Oregon for in the fall and hopes that the Covid-19 restrictions do not dampen her freshman year.