WATSONVILLE—When April Ortiz became pregnant during her senior year at Watsonville High School, severe morning sickness and other complications sidelined her education.
Then came the birth.
"Mothering was a new life and a new experience," she said.
Ortiz, now 26, received her GED on May 22 from Watsonville/Aptos/Santa Cruz Adult Education.
She said her return to school came from a desire to "move on with my life."
"I wanted a career, and I knew I couldn't do it working any type of minimum wage job, or even two or three," she said. "I wanted to spend time with my kids. I wanted to be set."
She also wanted to become a registered nurse.
"And I knew my first step was getting my GED," she said.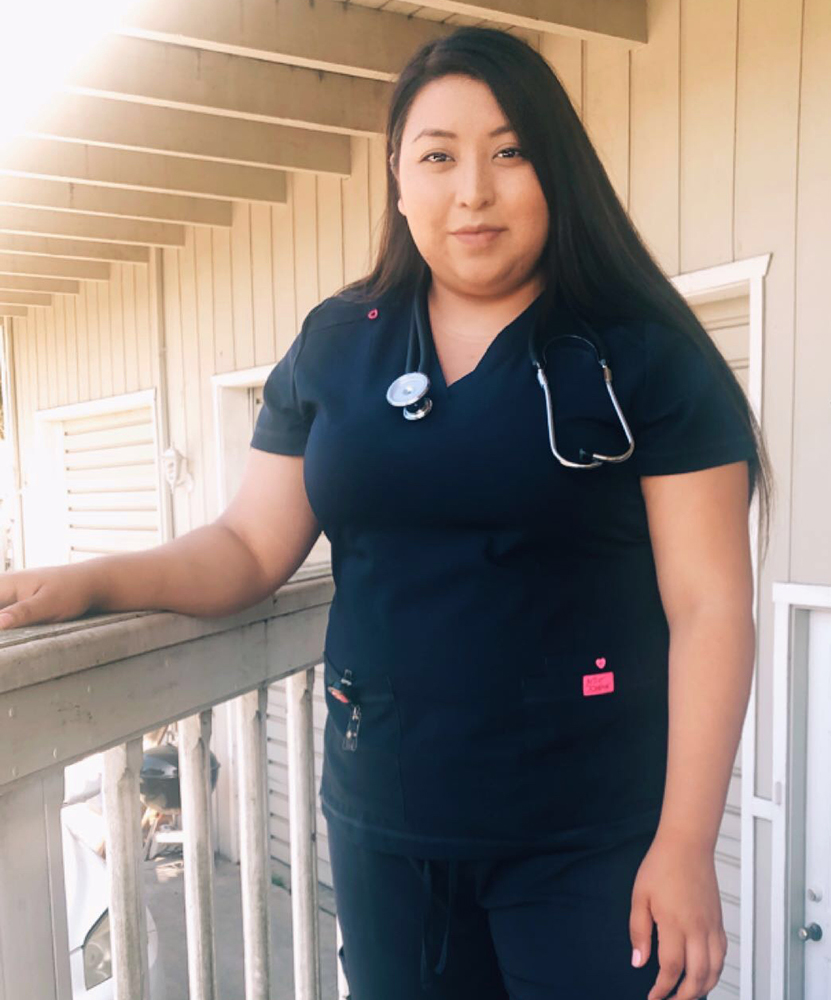 Ortiz recently moved to Bakersfield, where she recently aced her first two courses at Bakersfield College. She reckons she has three or four semesters to complete her prerequisites to enter the nursing program at CSU Bakersfield.
In looking back on her time at the Adult School, Ortiz said the program was a perfect fit for her.
"Getting that help one-on-one and being able to move forward so quickly at my own pace and what I needed help with really made the difference," she said.
Ortiz also gave kudos to teacher Tiffen Shirey.
"Every single day we were just moving forward," she said.
Ortiz is one of 130 people who are receiving diplomas, GEDs and certificates.
•••
Eric Booker, 44, has lived at Teen Challenge Monterey Bay since 2013. He said that the Christian-based, sober living environment has helped him stay sober for the past six years.
He now is a full-time volunteer at the Pajaro-based organization.
Receiving his high school diploma on Friday was the final step in completing his program at Teen Challenge, he said.
He says he is now hoping to attend Bible college, and has dreams of becoming a pastor.
"The adult school was great," he said. "The teacher was very helpful."
•••
Daisy Mendez, 24, said she had a hard time finding motivation as a high school student, and while she says she was not a bad student—there were no fights or drugs—she bounced around between four high schools until she had a child at 16.
She eventually finished her high school requirements, but then found herself working in a series of unfulfilling fast-food and retail jobs.
"I just always felt like I was behind," she said. "I would see my friends going to college, going to universities, and I always felt stuck."
And so, inspired by family members who work in the medical field, Mendez settled on the Certified Medical Assistant program at Watsonville/Aptos/Santa Cruz Adult Education.
"I was like, 'enough is enough,'" she said. "'I need to get myself together.'"
Mendez, who lives in Watsonville, receives her certificate today. Now she plans to take medical terminology and a phlebotomy course to help further her career goals.
"Who knows? Maybe there will be more courses, more positions," she said. "I just can't wait for the future."
Mendez had a message for younger people who may find themselves in similar predicaments in their lives, or who are facing similar challenges.
"For those people who are struggling, or feel like they can't do it, or they're going through problems at home, or whatever problems they are going through, or feeling that they are left out or left behind or nobody is helping them, I would just say, just to believe in yourself," she said. "Think about yourself, think about you and what you want to do, if you want to move up you can do it. You don't need nobody else. You just need to believe in yourself. If you do that, you can do it. You can make it and you won't get left behind."