WATSONVILLE—Meri Henriques Vahl vividly remembers her first major exposure to the world of art quilts.
Vahl was born in New York in 1945, and years later, during a visit to the Frick Museum in the Upper East Side of Manhattan with a friend, she viewed an exhibit featuring walls and antique furniture covered in quilts.
At the exhibit, her friend suddenly grabbed her arm and hissed, "Don't turn around!"
"Of course, that made me turn around," Vahl laughed. "And when I did… in walked Jackie Onassis [Kennedy], surrounded by security guards. She giggled, pointed at a quilt on the wall, and simply said, 'I'll take that one.'"
Vahl recalls the memory fondly but admitted it wasn't until years later when she took up the art form herself.
"It was the 1990s… I sort of discovered how you could 'paint' with the fabric," Vahl said. "It's such a unique process… figuring out how to translate the image, making the vision I have into a reality."
Vahl will be this year's featured artist at this year's Pajaro Valley Quilt Association's (PVQA) 42nd annual Quilt Show Feb. 22 and 23. More than 300 quilts will be on exhibit at the Santa Cruz County Fairgrounds.
This year's theme is "History in the Making," and it will permeate the many displays and presentations, including bed turning demonstrations—where a quilter holds up pieces and explains their history and construction. The bed turning will take a slightly different angle this year, focusing on baby and doll quilts.
"By their very nature, baby and children's quilts mark the beginning of a person's personal history," said PVQA member Jill Walker, who is in charge of bed turning for the first time this year. "Each quilt tells a story."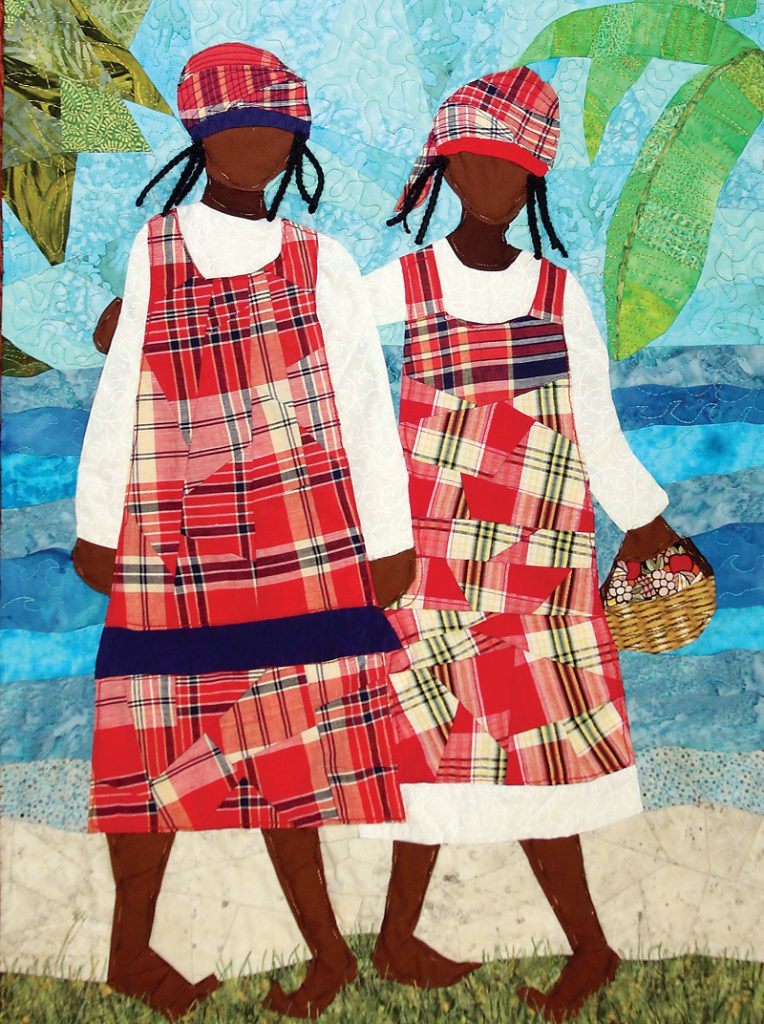 In addition to the quilt displays and demonstrations, the show will include a "wearable art display," a live auction, special exhibits (including one dedicated to hospice and other charity quilts), a large merchant mall and a flea market. The show is the culmination of six months of work for the PVQA, organizing the different areas of the event.
"It takes a lot of dedication to put this on," Walker said. "It doesn't just happen within the core committee. So many people work so hard."
Walker, a former teacher and librarian, was a gourd artist for many years before finding a new calling in fabric.
"I love colors and patterns," Walker said. "It's the fabrics that really grabbed me. People always want to put artists in a box… traditional quilters, modern… I just call myself an art quilter. As soon as I see something I like, I want to try it out."
Walker said she was excited for Vahl to be featured this year. Vahl's quilts have won many international awards from the Mancuso Brother's Best Quilt of the World Show and the Houston IQA Quilt Show, and have been featured in the Lark Books 2010 publication "500 Art Quilts."
"I'm very inspired by her work," Walker said. "I'm excited to soak up whatever I can. We are so lucky to have her."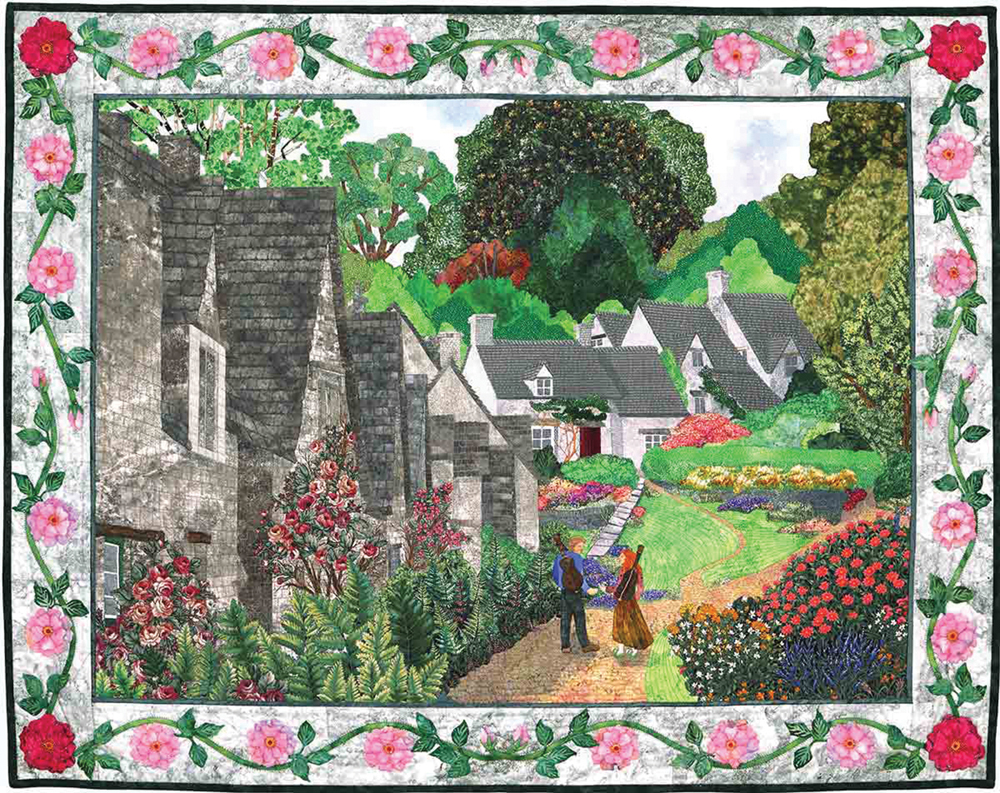 Vahl keeps busy. In addition to her art, she continues teaching, lecturing and writing, including her recent memoir, "Hoosier Hysteria: A Fateful Year in the Crosshairs of Race in America." She is currently working on another book, "People and Places: Creating Art Quilts," to be released either late 2020 or early 2021.
But the PVQA show holds a special place in Vahl's life, she said.
"This show has been instrumental in my career," Vahl said."It is always such a joy."
The Pajaro Valley Quilt Association's 42nd Annual Quilt Show will be held Feb. 22 from 10 a.m.-5 p.m. and Feb. 23 from 10 a.m.-4 p.m. at the Santa Cruz County Fairgrounds, 2601 East Lake Ave., Watsonville. Tickets are $10 at the door and $8 in advance (available at various local quilt shops).