SANTA CRUZ—A man is in custody following a dramatic high-speed chase that began on the North Coast near Davenport Tuesday and ended when the suspect's car sailed over a towering Santa Cruz cliff into the sea.
Santa Cruz County Sheriff's deputies arrested 56-year-old John Kenyanjui of Portland after he swam to shore on the west side of Santa Cruz.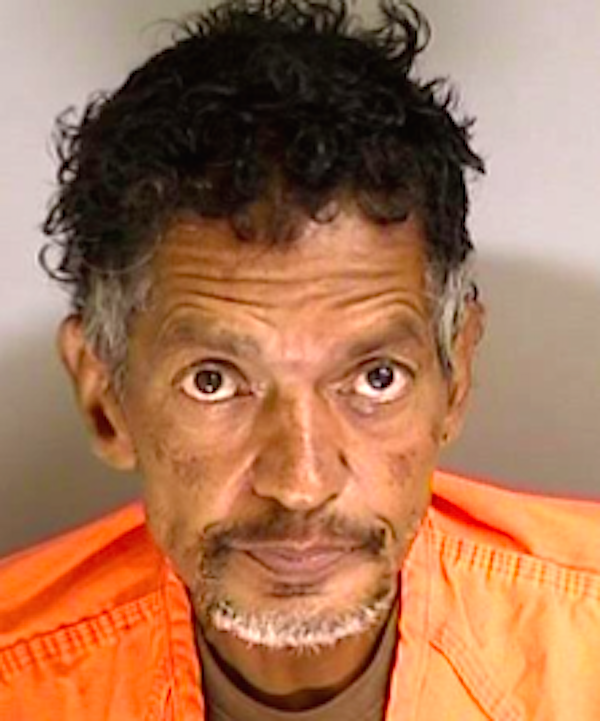 The incident began around 3:30pm when deputies responded to reports of a man shooting a handgun into the air near Waddell and Scotts Creek just north of Davenport, Sheriff's Office spokeswoman Ashley Keehn said. Shortly after, the suspect carjacked a woman in the area and took off in a white Honda sedan. Davenport residents, meanwhile, were ordered to shelter in place while police shut down Highway 1 in the area in both directions.
Deputies spotted the vehicle north of Scotts Creek and attempted to make a car stop. The suspect continued driving south toward Santa Cruz, at times reaching 100 mph as he refused to pull over.
Several officers from the California Highway Patrol then joined the pursuit. At one point officers deployed a spike strip in hopes of bursting the Honda's tires. After the spike strip failed, Kenyanjui raced into the west end of Santa Cruz and south on Mission Street where deputies terminated the pursuit for safety reasons, Keehn said.
Moments later Santa Cruz Police got behind the vehicles that eventually sped onto the curving and winding West Cliff Drive. Around 3:45pm Kenyanjui reportedly lost control of the car and plunged over a tall cliff at Stockton Avenue, landing in the ocean near the rocky shoreline. Kenyanjui managed to get free of the car and swim to shore where police he was taken into custody at gunpoint.
A witness at the scene said they saw the suspect strapped to a gurney being wheeled to an ambulance in a neckbrace.
No other injuries were reported.
Meanwhile, San Francisco police told emergency dispatchers that they had reports of a similar suspect with similar crimes over the past few days in the Bay Area.
Kenyanjui was arrested on charges of carjacking, evading police, hit and run, and unlawful possession of a weapon, Keehn said. He is being held at the County Jail on $100,000 bail.
"We are working with other agencies to determine if he had any connection to separate similar crimes in the Bay Area," Keehn said.
The investigation is ongoing. Anyone with information is asked to call detectives at (831) 454-7635.